Our MISSION Statement:

to maintain excellence in service, knowledge and product supply.

---
Scrapbook Secrets is a local, family owned business which has become known for its friendly & knowledgeable
staff, for having just the right shade of cardstock and always having the latest products in stock. Our shop first
became operational in August 2003 after months of careful planning and preparation...to pick the right location
and source an exciting array of new and different products from around the world. 19 years on; we still love doing
what we do!
We are committed to providing you with the BEST possible service, whether you are an experienced paper-crafter
or just starting out! Over the past NINETEEN years, we have delighted in forging many great relationships with our
customers.
You are always welcome to come and scrap in air-conditioned comfort during the day in our workroom (the Henhouse),
so drop on by if you are ever in the area.
Our girls are on hand to help you with your scrapbooking projects, especially when you are starting out. So don't be put off
if they are up to their armpits in putting out stock... just ask and they will gladly help you gain the confidence to choose your
own papers and come up with page designs. We recommend that you attend our wonderful classes to learn scrapbooking
techniques and have the chance to try different tools in a friendly and informative teaching environment.
We also have monthly scrapbooking nights which run from 6pm to midnight, generally on the last Saturday in the month.
Our diecut machines are also available for your use for free; you just need to provide your own cutting mat. This is a great way
to meet new friends with the same interests as you and have some quality 'me' time! So don't sit at home watching the
television all night, come on out and do something for yourself!
---
2017 - We would like to say a sincere and heartfelt thanks to all those wonderful people who came
and helped make this move possible by painting, shifting zillions of boxes and putting stock
back on the shelves. Leureen, Colleen, Sue, Kathy, Debs, Sonia, Manda, Kymmie, Di, Debbie,
Janet, Karen, Laura, Taryn, Maree & Frank, Helen, Bling-Star, Helen & Ben and our niece Caroline Rabbit.

Truly, many hands make light work!

A special thank you for my amazing husband, Nev.
From deconstructing, building, fitout and moving.
Thank you for your 300hrs+ effort to make my insanity, a reality.
Above and beyond my darling, you are the best!

To my wonderful brother in law Bone'
...all round magician for sure!
Thank you! You made it possible.

To my amazing, energetic sister Mollie
thank you for enabling me to deal with the enormity of it all.
For being there from painting to setting up and all in-between.
To my fabulous, Mr Strong brother Dave
thank you for doing loads of shifting, shredding, cutting and drilling.
To my wonderful family and friends, Nanna-Jean (Mum), Marie, Dave and Merette, thank you for taking
such good care of our young champ while we were dealing with the mayhem of the build and move.
To Big Poppies (Dad), thank you for the use of the scaffolding (what a God-send that was!) the truck
which has carted many boxes over the last 2 moves and for storing our carpet tiles/partitioning over
the past 12 years! Bet you'll be glad to see that gone!!

To sweet Tara Bear, thank you for helping us so much with the paint and boxes, this was such
an unexpected boon!
To delightful Debs, thank you for all the painting, shifting and hoovering you did!

To my gorgeous shop girls thank you for embracing this change, for being there with me;
encouraging and supporting us while we make this the best place to be at!
Manda, Kymmie, Di, Debbie and Debs - Thank you my darling chickies!
You make every day, a great day.
So much done in so little time!! THANK YOU!
---

Store Number #2 - old Attfield Street location (2006 - 2017)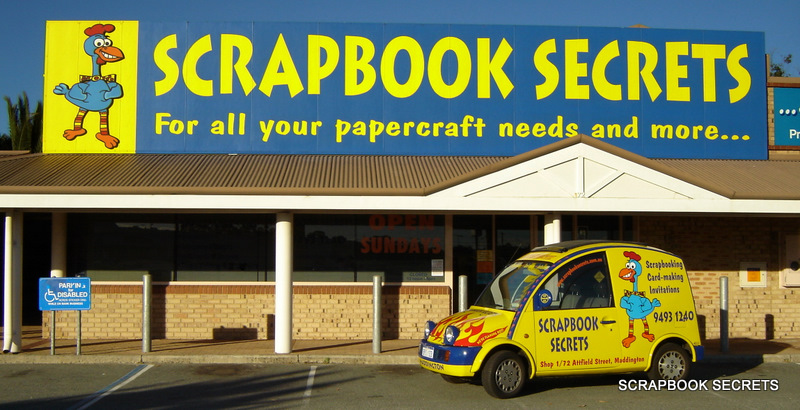 In January 2007, we moved into an area that was three times larger than the original store. That Superstore was upgraded to
wonderful 'daylight' lighting (essential for accurate colour matching), spacious aisles and plenty of room forwheelchairs
and large prams. We also had a secure kiddies play area at the front of the store.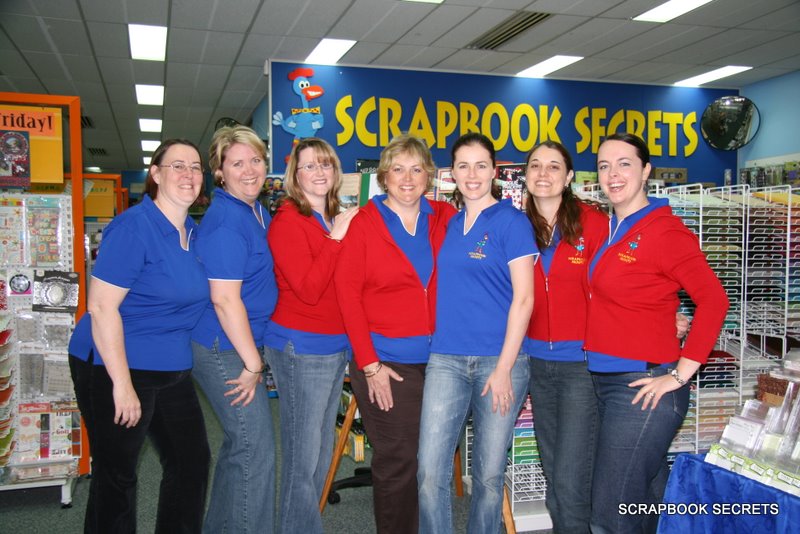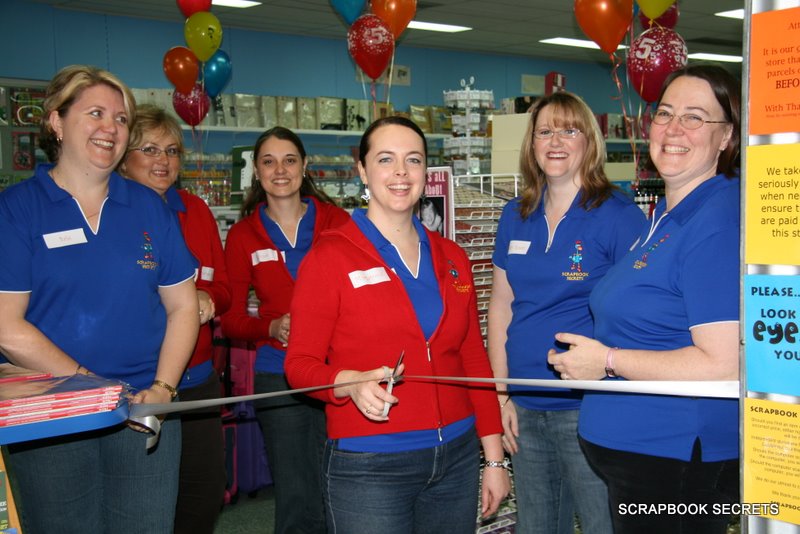 Partway during 2017, we realised that we were unable to continue on in the Attfield Street location with an increasing rental,
outgoings commitment and parking congestion issues. Thus began the hearty seach to find something suitable to move to!
After much praying and considering, the Kelvin Road location came to be. We have to undertake a full renvovation and then
conduct the actual move during the month of October. Our doors opened to our #3 store on 1/11/17 with a goodbye to Attfield
Street and hello Kelvin Rd. We have been lucky enough to fit most of the store into the new location which is smaller than
the last; though we figure that somewhere is better than nowhere!!! Our new store has a great vibe with plenty of natural light,
great airconditioning and loads of parking. We are all pleased that the move is behind us and we can concentrate on restocking
the store with loads of new fun stuff.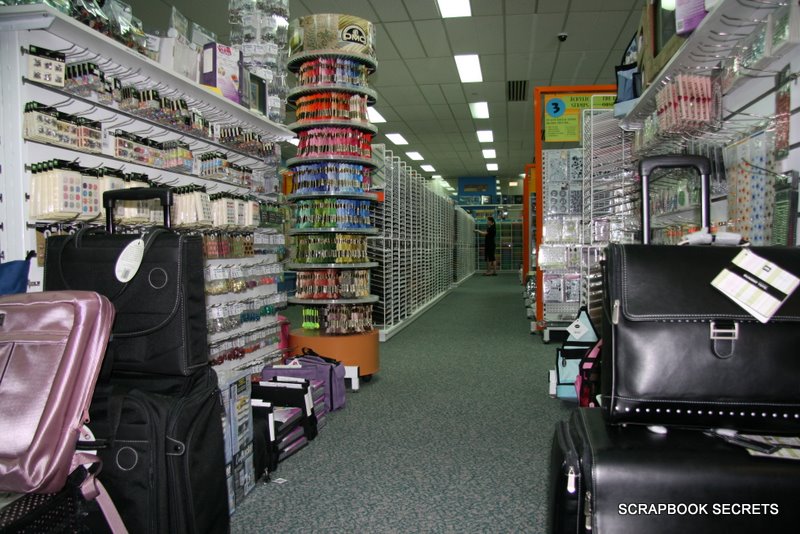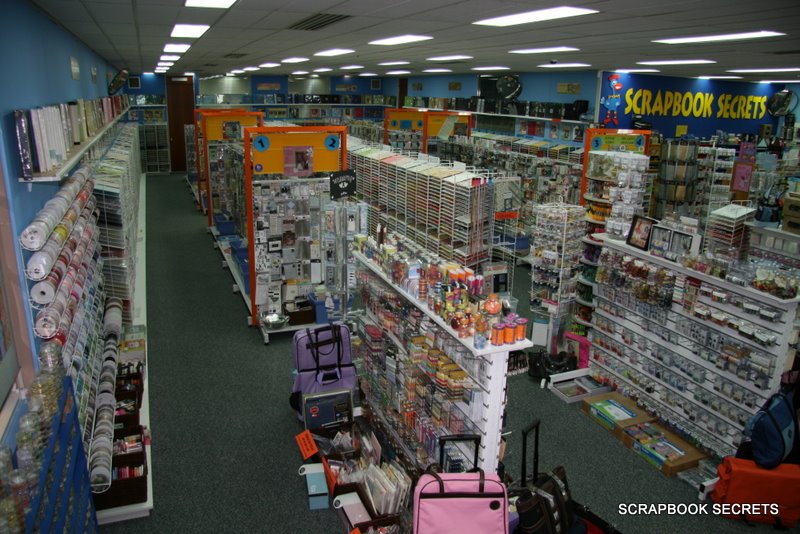 ---

What customers have said about us…
To Cherie and all the lovely 'elves' Thank you for having a wonderful store where I am always welcomed -
for the classes where I have learned so much, especially with Geraldine who helped me to have fun
'puddling'! - Ethel R
Thank you for your very prompt service and the courtesty call about my parcel packaging. I was most
impressed with Kym and the service. - Biruta M.L

Cherie, I just want to say thanks for everything you and the girls do to bring a smile to my face when I'm
feeling stressed or low. Love the inspiration you give. - Dianne G

I want to sincerely thank you and your team for my wedding invitations you made. They are absolutely
exquisite and I had two comments today from two separate people, both of them said " they have got
to be the best invitations I have ever seen!". It put a smile on my face and I hope also on yours. Your
hard work, dedication and carefulness of my invitations clearly shows through and I just cannot
thank you enough. The money was well worth it, I could never have done anything nearly as good.
- Debbie J

To all the beautiful staff at Scrapbook Secrets and special thanks to Amanda for everything she is
doing for me - Mandy A,

There is always a welcoming, friendly atmosphere where staff take the time to show you where things
are & help with difficult decisions, and their range is staggering. - Jean R

I don't waste my time by going elsewhere, these guys have everything I need and want! - Julia P

Thank you for you help yesterday, Amanda and Kylie. Your girls rock!! - Lou M

I have been scrapbooking for eight years & have visited many scrapbook shops but Scrapbook Secrets
is the one I refer to as THE scrapbook shop & the shop I will go to before any other. Their range of
patterned papers & cardstock is second to none and their range of embellishments is amazing &
always in tune with new trends without forgetting past inspirations. Friendly & welcoming staff make
every visit a happy experience! - Karen H

Cherie, Wow, you help is amazing, thank you....Thanks again. - Donna C

I was speaking to Kym about a product and she said that she'd drop it off after work to save me on
postage. I can't tell you enough how appreciative I am of the effort made for me and that you have such
wonderful staff working for you. I will most certainly deal with your store again. I will also make sure
everyone I speak to knows about your wonderful staff and store. - Karen M

Thank you for your speedy service. - Miriam A

Amanda, Thank you for all of your help, I really do appreciate it you have been wonderful. - Kim S

Firstly, thanks for a great store which is sooo close to home for me and lovely friendly, helpful ladies.
I have been to other stores but always find what I need with you. That will teach me!!! - Karen O

... Great customer service - Beverley F

Hi Cherie, I have to say I haven't encountered service like yours anywhere in a very long time, so heaps
of praise for your followup - it is much appreciated - and hope is also is by those you work for. Many
thanks in researching my request, again many thanks. Jan D R

Thanks SOOO much for yesterday, we all had a great time and will be sure to come back for more....
we were like kids in a candy store yesterday and everyone was chuffed with their purchases. I hope
you give yourself a pat-on-the-back every day for the wonderful business you run. Well done Kiddo.
- Cindy T

Gemma and Cherie, I would like to say a big thank-you very much for putting the scrapbooking stuff
together, it is great. I love it all. I love the little golf balls and tees. Anyway it is a quick email to say
thank you very much. I have lots of goodies now I can get scrapping. - Kelly S

---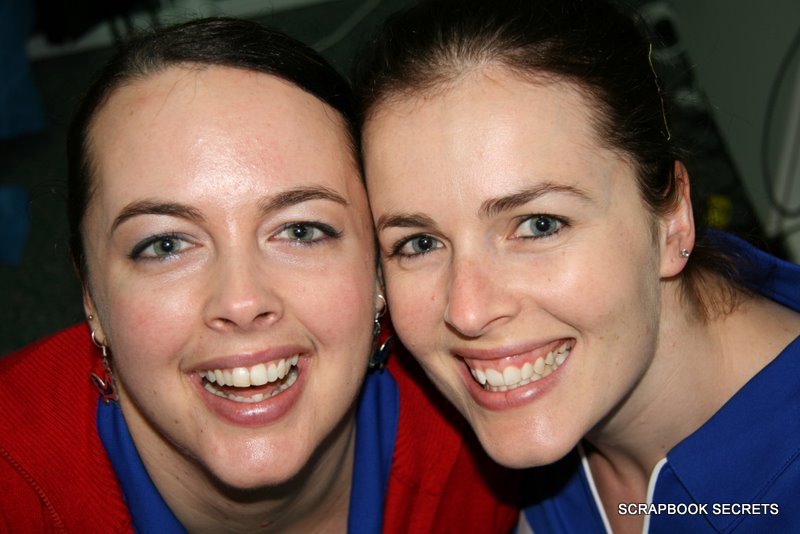 DEDICATION:

Firstly, I need to say a special thank you to my wonderful husband, Neville. For his belief in my dream,
for supporting me financially and for working so hard to build whatever complicated thing I have asked!
So many hours were spent working on the shop fit-out...both the original one and our current 'home'.
Thank you for letting me follow that dream and for being there with me. I love you sweetheart.
Secondly, to my marvellous sister Mollie. Thank you for the stupid amount of hours that you spent
with me at the start of this madcap adventure! I was sure your eyes would cease open/closed after
the lack of sleep we had and all the staring at the stock entry screen that you did. Thank you Mollie,
you were instrumental in helping turn an idea into actuality! Shop aside - you are my best buddy,
shopping pal, and creative conspirer. We are so fortunate to have grown up together!
Thanks Bazz, you're the best! x x
All My Love, Cherie (Cat)
---
FANCY A CAREER CHANGE?
DO YOU SEE YOURSELF AS THE NEW OWNER?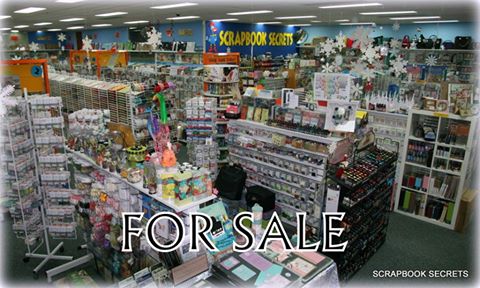 After nearly 20 years as the pilot of Scrapbook Secrets, I find my personal life
demands a change from driver position to crew or passenger. Hence, we are looking
for someone or a group of someones to take over this enterprise.
To take this much loved paper crafting store to the next level; to make it soar! Cat x
FOR SALE = GOLDEN OPPORTUNITY =
Inspirational paper crafting business in an excellent retail location with industry pedigree
requires a new owner or group of owners to take this impressive business into the future!
about the business:
• turnkey operation with a solid foundation in the West Australian market
• over 19 years solid trading history
• large customer databases; in-store, newsletter and Facebook
• all stock and most fittings included
• fully trained staff are willing to stay if required

• full computerised inventory, stock management and accounts
• operating manuals for trade included
• supplier information provided
• relocatable operation if desired

• informative website with opportunity for redevelopment including shopping cart
• comprehensive Facebook page with great following
• customised vehicle with signage (chicken van) available for purchase
• training and support offered to assist with transition
• mentoring available
about the NEW premises:
• reverse cycle air-conditioning (paper specific)
• brilliant l.e.d fluro lighting fitted to entire shop
• CCTV recorded security and alarm system with 24hr monitoring
• well placed with strong external visibility
about the opportunities:
• massive scope to service the invitational/wedding market
• growth through additional class opportunities
• growth through additional trading hours
• prime market opportunity for online store to be developed
• limited local competition which makes this business a great investment opportunity
For all genuine business sale queries, please contact Cherie (Cat) Carkeek via email: info@scrapbooksecrets.com.au
(Note: We are looking for the RIGHT buyer, not just any buyer.)