{please excuse any formatting discrepencies as we are currently re-designing our complete website}
SCRAPBOOK SECRETS
SHOP CATALOG

---
MAIL-ORDER WELCOME!
INTERNET ORDERS - Please email the store with your requirements:
Email: info@scrapbooksecrets.com.au
PRE-ORDERS - Call the shop today and pay a deposit to secure yours!
Phone: 9493 1240
OUR LONG DISTANCE PERSONAL SHOPPING SERVICE -
Not sure what to get to do your layout? We love shopping for you! Just email us your photos, write a description of what you are after plus let us know your budget and we'll do the rest for you. We'll chose cardstock, papers and embellishments so you can get scrapping.
---
IMPORTANT NOTE:
Most Companies are now operating with one-drop print runs which mean that stock is now limited to 1 or 2 ordering cycles.
The upshot is...get what you want now!
If you come back to get it later, it may be discontinued and gone forever.
Store stock is not guaranteed!
This catalog listing advises what is current; though we could still have products in-store that are now officially out of print.
Please email the store if you are chasing particular items. (info@scrapbooksecrets.com.au)
We will try our best to provide them; however, there are no guarantees and some may be gone, just like the dinosaurs that became extinct!
---
BRAND NEW and INSTORE NOW
December 2016
WE R MEMORY KEEPERS

Precision Stamping Tool
https://www.youtube.com/watch?v=izKIgUdrmzM
Journal / Planners and Accessories

https://www.kaisercraft.com.au/newsite/products.php?subcat=155
KAISERCRAFT
High Tide: Papers, Accessories and Albums

https://www.kaisercraft.com.au/newsite/collections.php?col=215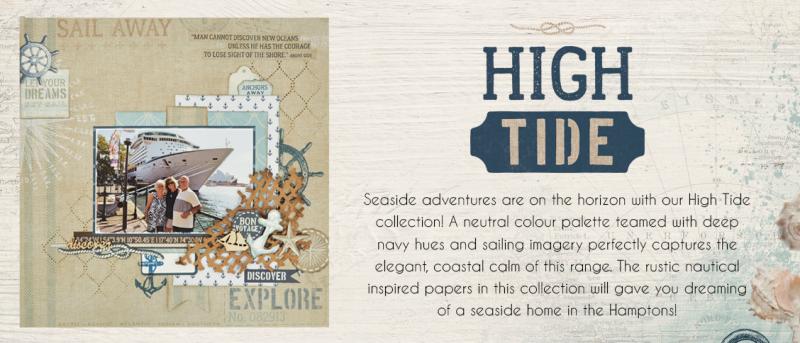 KAISERCRAFT
P.S. I Love You: Papers, Accessories and Albums

https://www.kaisercraft.com.au/newsite/collections.php?col=214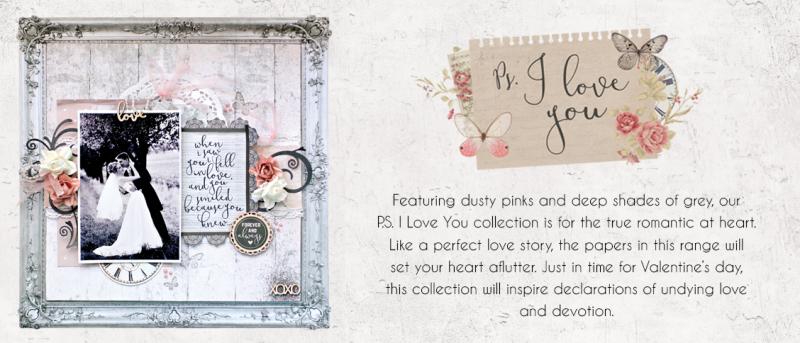 COUTURE CREATIONS

Couture GoCut Machine; your Dream Diecutting Machine

http://couturecreationsaus.blogspot.com.au/2016/04/product-showcase-gocut-and-emboss.html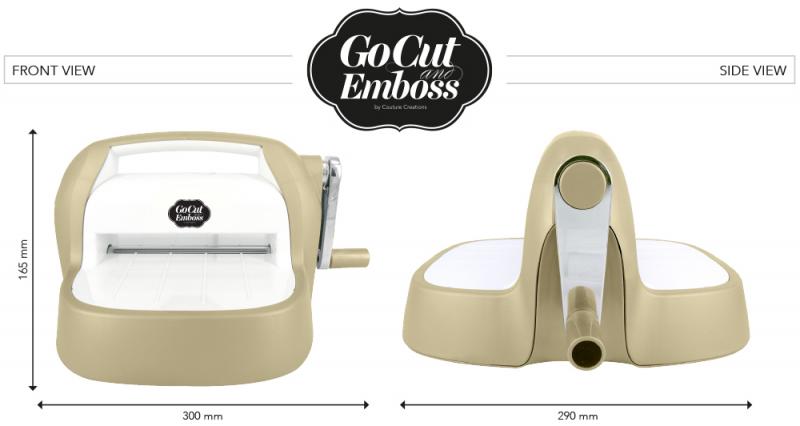 Click for the GoCut Specification Sheet
---
PRODUCT INSTORE NOW
January 2014
SIMPLE STORIES

Daily Grind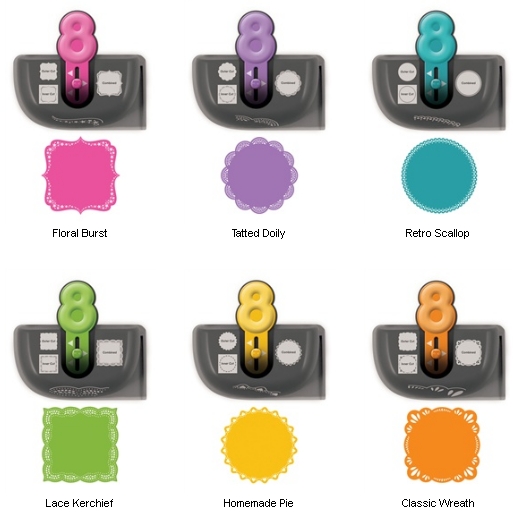 Click here for Product Demonstration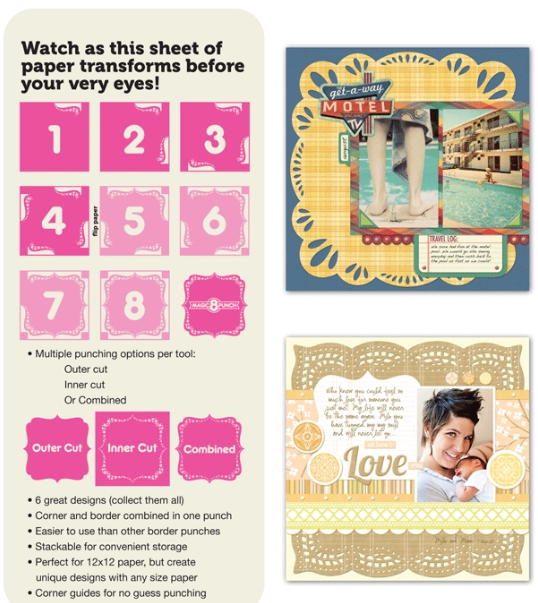 BO BUNNY
Weekend Market
This is a wonderful heritage/vintage/masculine range that has many options for different looks. The colours are quite earthy with gravel, bark, patina, deep lake, rust, ocean and granite among the mix. I can see travel pages, heritage pages and family portrait pages with these papers. There are quite a few accessories to match with the cardstock 'Dad' stickers being the stand-out. I now have my eye on these for a family photo shoot that Shevaun B took a while ago for me; they have all these tones and will look great! Pictures are amazing too! Cat x
Click here to see more of this range.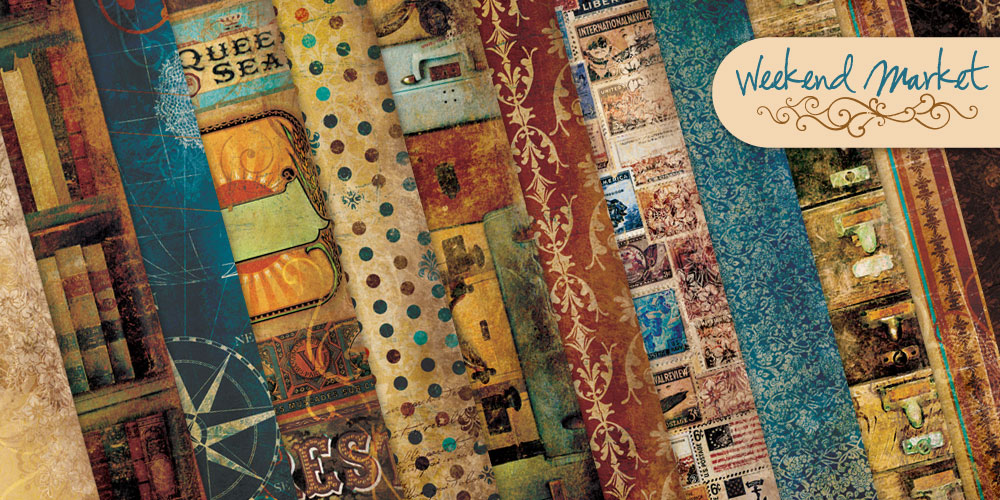 BO BUNNY
Serenity
Most designers take inspirations from the fashion runways, this then filters though as trends in home decor and general fashion trends. It's been a while since an oriental theme as popular, so don't be surprised when this is the next 'red hot' theme! Bo Bunny has done well with 'Serenity' as it can not only be used to travel/destinations but also equally useful for vintage or heritage pages (check out Gezz's terrific layout). Try looking at the 'B' sides when you are next in-store; there's plenty of options there. This range has strong crimson and turquoise colours with splashes of jade, charcoal and wild rice to balance. I'll have see if I can use some of these papers for a long-ago trip to Hong Kong...still waiting to be scrapped! Cat x
Click here to see more of this range.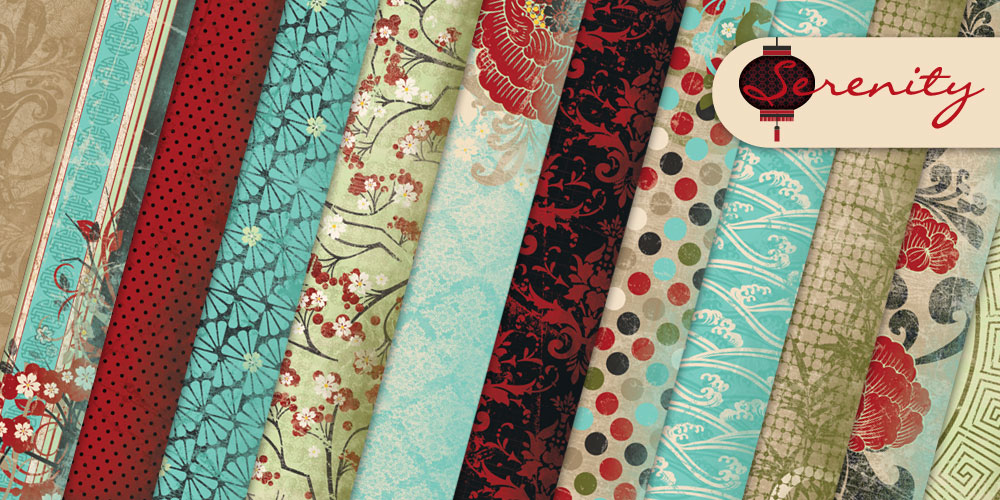 ECHO PARK
A Boy's Life
Zoom, Zip, Zap! This range is perfect for boys all over the world; the colours are energetic and vibrant without being to harsh. I love the sun coral red, antigua turquoise blues, asparagus green and lemonade yellow. We've loved it so much that Kat has created a class around this range; see Make that Page 4 - it's only running one more time!! Cat x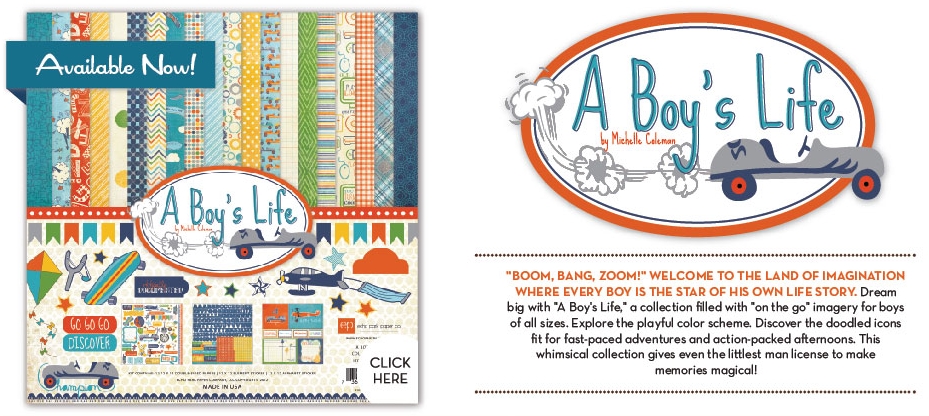 BASIC GREY
Kissing Booth

Quality double-sided papers, rub-ons, 6x6 paper pads, chipboard die-cuts, journalling tags and lots of accessories.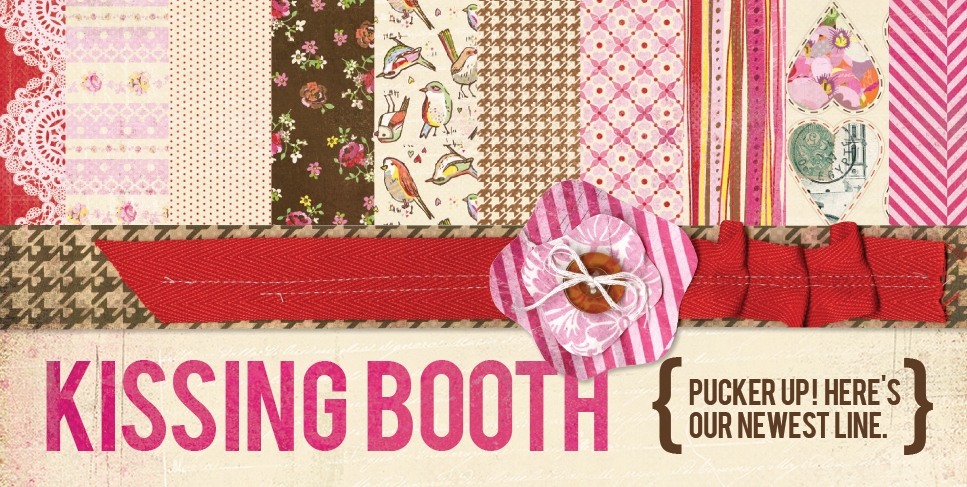 ECHO PARK
Wintertime
This is a terrific range for all winter-time photos, of course those featuring snow (if you've been lucky enough to experience that wonder!), puddle-jumping and the odd bleary day. There's the odd splash of red to liven things up amongst the blues, greys and cocoa features. I'd like try it with photos of Master J and his grand-poppies, overcast beach shots or a threatening storm (come to think of it, we've got some great shots of the freak Perth-wide storm that threatened to flood our shop in March, 2010). Cat x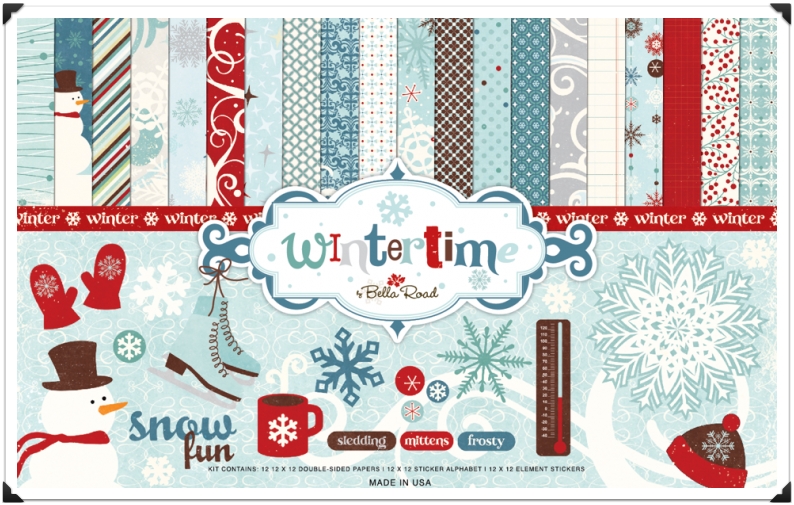 ECHO PARK
For the record, we apologise we didn't get this one in earlier. A wonderful range of heritage, vintage or retro-vintage pages. There are lots of patterns in the set to please, with the main colours of red, green, black and yellow along with splashes teal and cream. I keep coming back to the doily page for some reason, though I'm quite partial to the newsprint. Cat x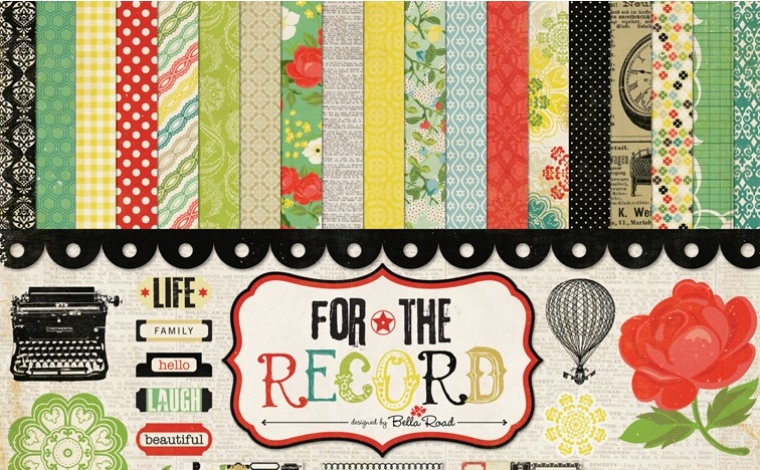 WE R MEMORY KEEPERS
Vintage T
selected papers only

THE PAPER COMPANY
Memory Lane
This range SHOUTS 'scrap your heritage' with perfectly styled vintage icons and classic images. I love their choice of colour with deep burgundy, darkest teal, forest green and inky black on a backdrop of burnt cream and vanilla brown. I am scrapbooking my grandfather (Pop) as I can just see him with this paper, it suits my memories of this good man amazingly! I am thinking of a page that is totally filled with clocks and timepieces as he used to collect clocks and loved to be on time.
Note: If you like this range, we recommend that you stock up today; restock is extremely uncertain with this particular manufacturer.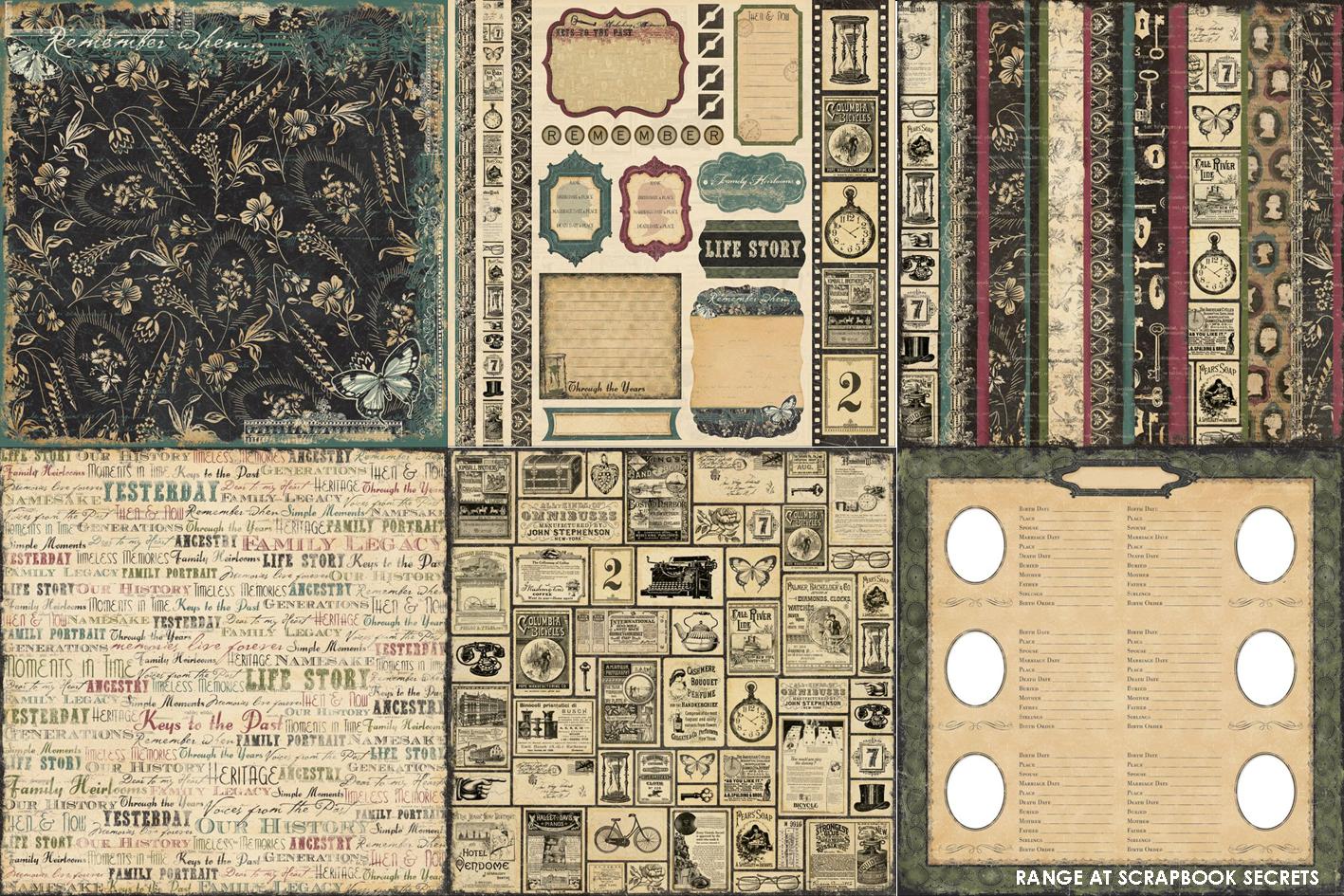 MY MINDS EYE
Lost and Found Christmas
What a gorgeous range with shimmery, intense red glitter effects; it is just divine! Aside from the wonderful glittering, this too is a versatile range that will suit vintage to current dated photos. I love the rich red, olive green and soft mocha combinations. There's accessories to match too! Who wouldn't want some of this in their scrapbook? I know I'm putting some aside for me this week!

Click here to see more of this range.
BASIC GREY
Picadilly
A simple yet charming springtime range with lots of coordinates for perfect layouts or charismatic cards. Although this range has flowers and such, it's equally suitable for baby boy layouts or kids pages, particularly if the 'B' sides are used. This range features lovely floral prints and geometric patterns in delicate colours such as robin's egg blue, buttercup yellow, mandarin, leafy green, apple red, cocoa brown and deep lake blue. Check out this great range with its matching 'friends'! I love the 6x6 paper pads with reduced pattern sizes which are simply PERFECT for cards! There's also plenty of doo-dads and wot-nots to jazz things up with!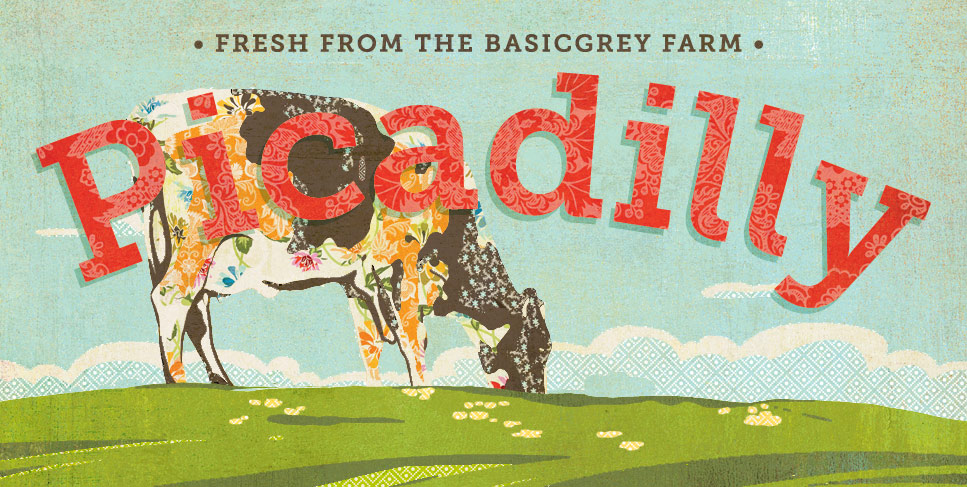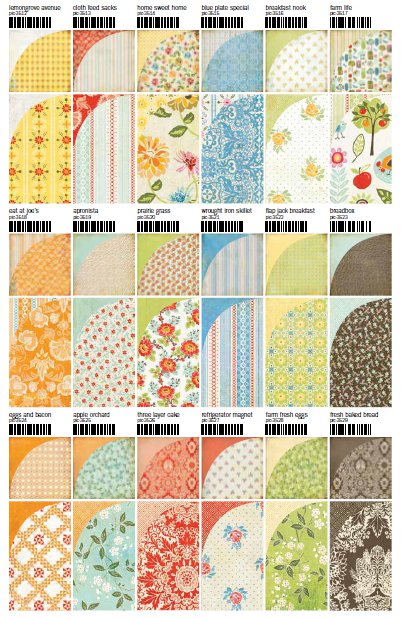 BASIC GREY
A very welcomed addition to the house of Basic Grey and Scrapbook Secrets! This range is a very sophisticated one, yet complex enough to use on a multitude of projects. I can see this range having a few print runs as customers demand more! I love their quality double-sided papers, rub-ons, 6x6 paper pads, chipboard die-cuts, journalling tags and foiled or glossed speciality papers. So to scrap a wedding, Pop at the piano or maybe Mum's engagement photos???
Little Black Dress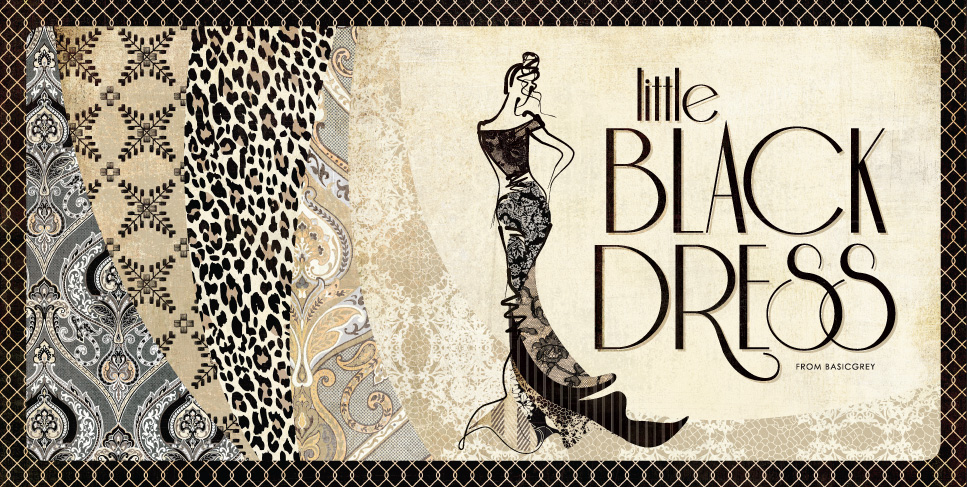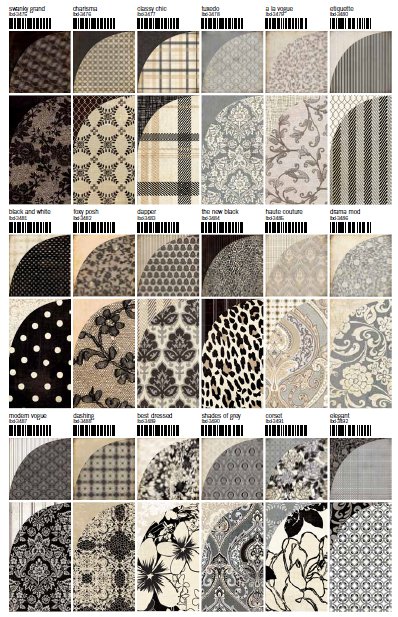 Click here to see more of this range.
TIM HOLTZ / RANGER
FALL 2011 SEASONAL DISTRESS INK PADS
With Halloween/Thanksgiving colours in mind, we have some 'Fall' 2011 Tim Holtz distress ink pads feature an amazing orange (Ripe Persimmon), plush purple (Seedless Preserves) and wonderful brown (Gathered Twigs)
Click here to see more information about these products.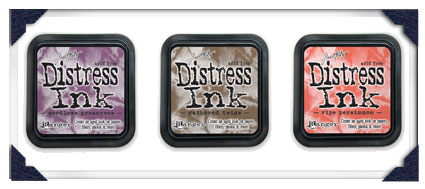 PRODUCT INFO UPDATE: With Christmas just around the corner, Tim Holtz and Ranger have introduced their 'Winter' 2011 distress pad collection. These gorgeous sets include three separate pads packaged together for sale. The colours for the Winter set include a wonderful mid-green with a touch of blue (Evergreen Bough), a bright Christmas red (Festive Berries) and a dusty grey with a hint of green and blue (Iced Spruce). These colours are only available in these limited pad sets with no re-inkers available.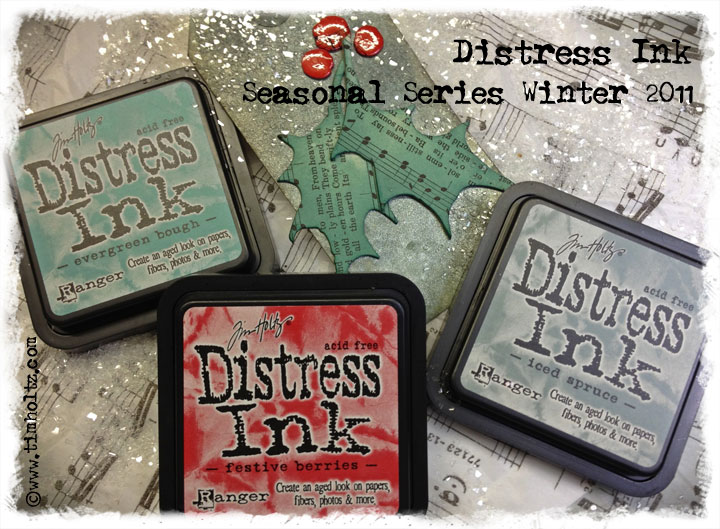 Moxxie
Racing

BO BUNNY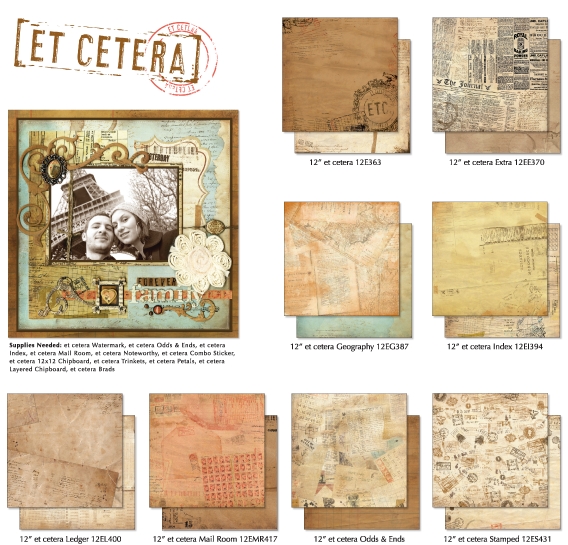 BASIC GREY
CHA Mid-2011 Release: Four great new ranges with quality double-sided papers, rub-ons, 6x6 paper pads, chipboard diecuts, journalling tags and foiled or gloss specialty papers and more.
Nordic Holiday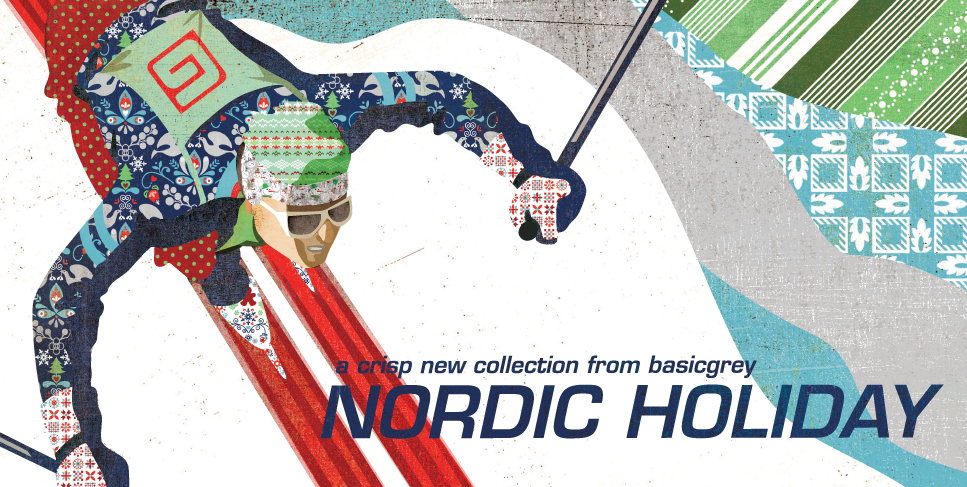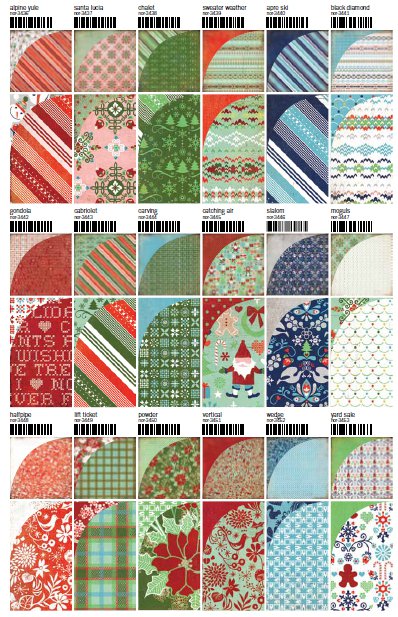 Indie Bloom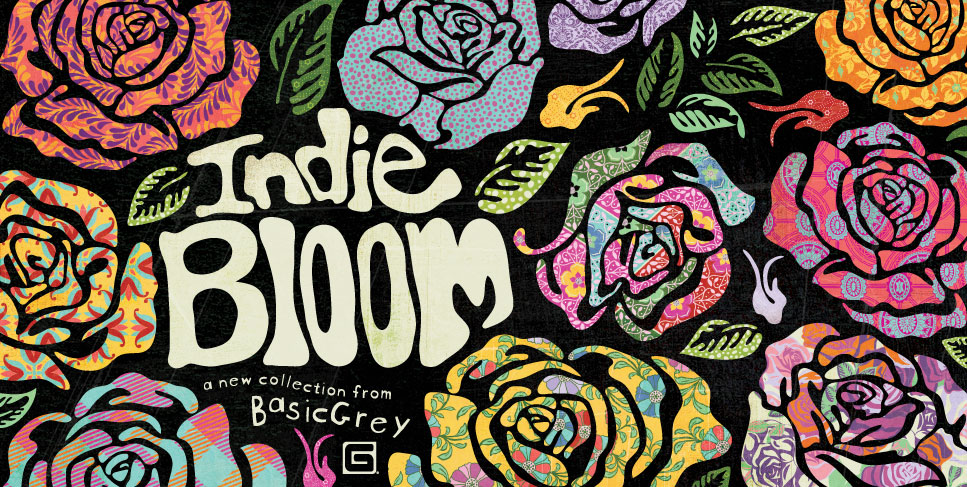 Layouts L-R by Georgia Keays, Nancy D and Georgia Keays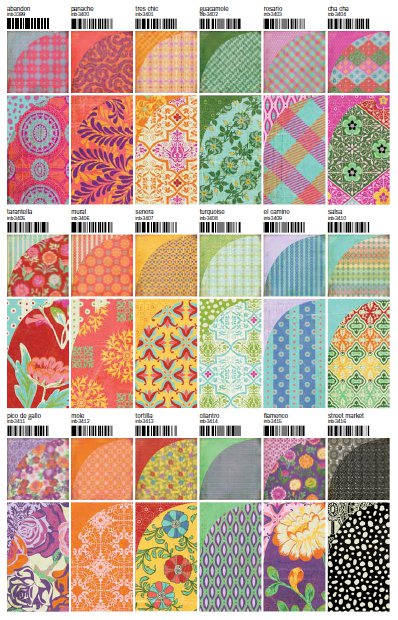 BO BUNNY
Blitzen
SIZZIX DIES
Tattered Florals in MINI
and Tattered Florals in Original Bigz
plus restocks of Paper Rosettes in Mini and Original Sizzlits.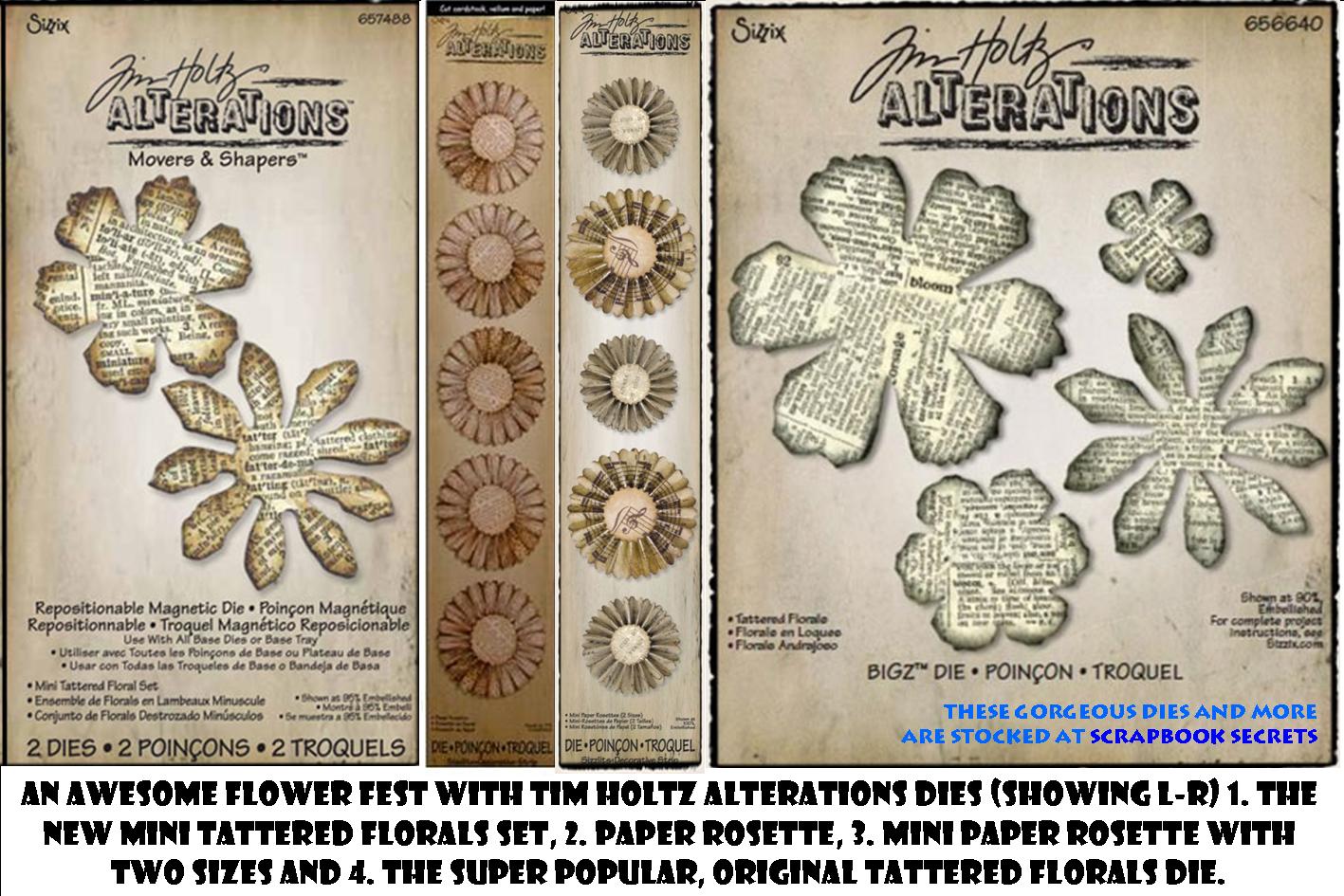 OCTOBER AFTERNOON
Rocket Age
Vintage styled thick double-sided papers and coordinating accessories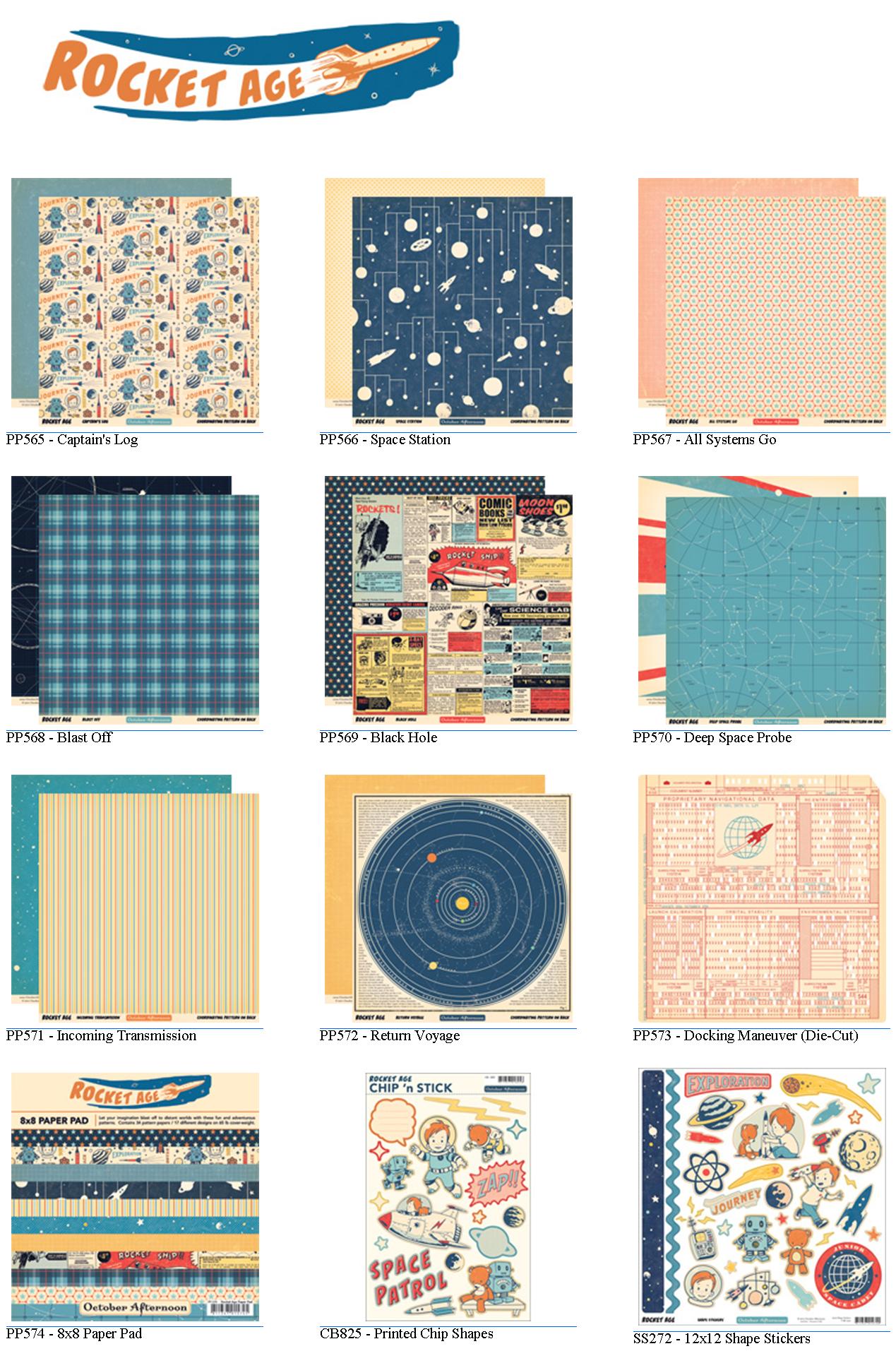 WRMK
Peep
Darling Easter/Spring range with the cutest pals ever!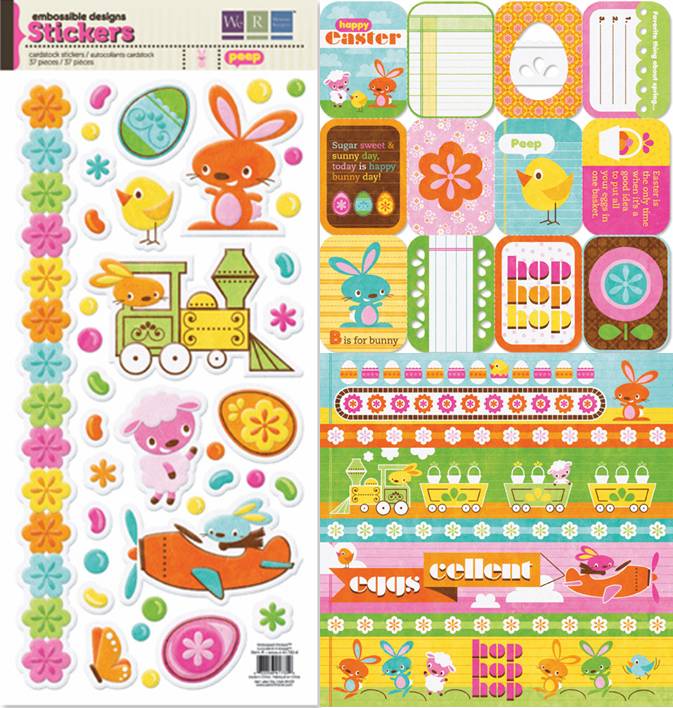 THREE BUGS IN A RUG

April Showers

Flowers, spring chicks, gumboots, umbrellas and puddles galore.

---